Skafco Grain Storage (SCAFCO), with 60 years of market leading experience, manufactures a cone-shaped galvanized cover for certain sizes of water tanks that Eco Products Maui distributes and installs on Maui.
Quite substantial and prevents tampering with the water in the tank, algae growth and evaporation.
Must be shipped from the mainland and usually requires a scaffold system or lifting machine to install.
Here's a photo of a Skafco Metal Cover and a Skafco Water Tank: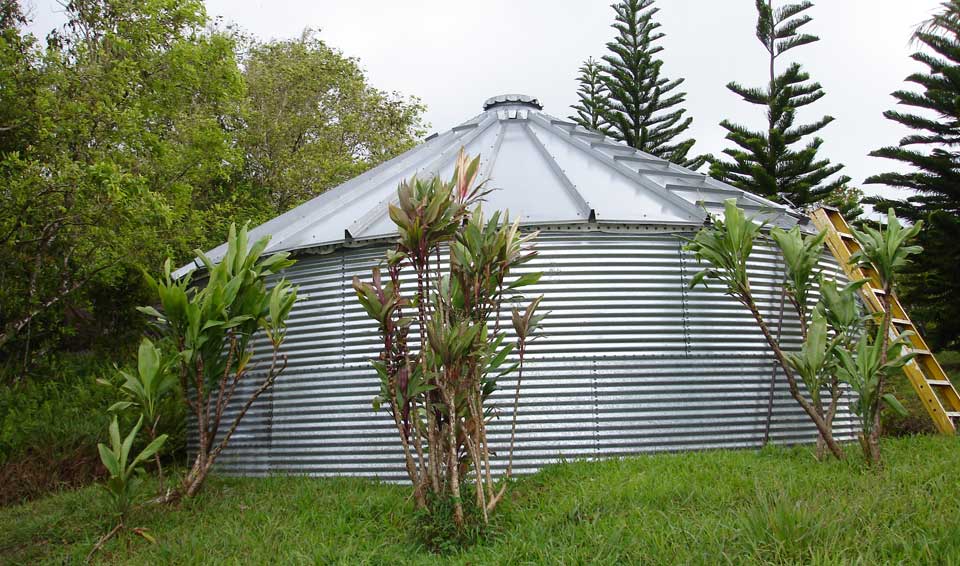 Please Contact Us at Eco Products Maui for more information.