Introduction
Eco Products Maui is now offering a rain water harvesting system originally developed in Australia that we consider to be the first real advancement in water catchment technology since the invention of galvanized tanks with liners after WWII. The basic concept is first to keep all  creatures and debris out of the storage tank and then supplying the water from near the top of the tank with a floating intake system to the pump system which creates the best possible domestic water supply to the filter purification system.

Presentation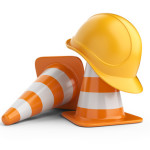 Under Construction!
Presentation and Images coming shortly. Sorry for the inconvenience, besides the presentation
this section is fully functional.
Browse